Contenuto della pagina
Congress
Congress: Sclerosis and sexuality
6 December 2018, Aula Magna Gaetano Salvatore, University of Naples Federico II
The idea of dealing with sexuality arose from the evidence of a growing request and the needs of people with Multiple Sclerosis that the multidisciplinary staff of the University Medical Institution (A.O.U.) collected: they have worked for more than a decade to offer to everyone suffering from multiple sclerosis a health care road map in accordance with a plan for a biopsychosocial intervention. The themes of sexuality and disability were topics of a draft law in 2014 and became matter of an increasing interest. During the congress the topics were illustrated with the support of researchers and experts, ranging from Eros literature in western culture to the sexuality from an organic point of view, dealing with the effects of sexuality on psychology and life as couple. The Congress well be perfect the new to deliver to all participants a small booklet published by the SM centre of the A.O.U. The sensitive theme of sexual assistance for people with special needs as been addressed, both via contributions by leading experts, and via a short play on these topic.

SCIENTIFIC REFEREES: R. Lanzillo, A. Chiodi, with the support of the Dean of the University of Naples "Federico II" and of the SInAPSi University Center.

---
Sclerosis and sexuality.
di Alessandro Chiodi e Roberta Lanzillo

Download text in Rassegna Stampa
.
---
SCIENCE SECRETARIAT
L. Rosa, K. Piscopo

ECM
The conference is included among the projects of Continuous Education in Medicine, Provider Samnium Medica soc. Coop. ID 1376.
Accredited for:
Category Doctor Surgeon, disciplines: Gynecology and obstetrics, Physical Medicine and Rehabilitation, Neurology, Urology.
Categories: Healthcare Assistant / Physiotherapist / Nurse / Psychologist / Occupational Therapist

CREDIT ACQUISITION ECM
In order to obtain training credits, participants will have to: be specialized only in the disciplines indicated on the programme, attend 90% of the scientific work (presence check with inbound and outbound signature), pass the learning test (tool used questionnaire), hand over the completed documentation in all its parts to voicemail. Speakers and Moderators wishing to obtain training credits as learners will be able to withdraw the ECM form at the time of registration.

REGISTRATION
Participation in the conference is free, registration is mandatory, fill out the attached card and send it by fax or e-mail to the organizational secretariat.


---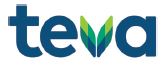 with the non-conditioning contribution of: