Contenuto della pagina
---
---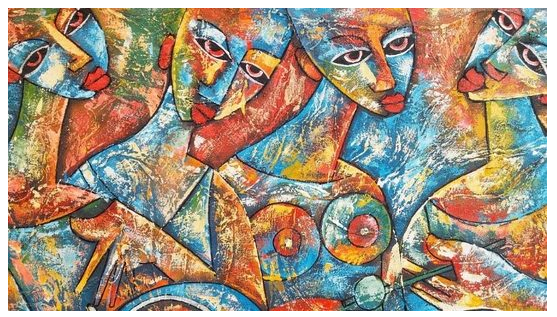 International Congress
Best practices in transgender health, social policies and human rights: a comparison between Europe and Latin America
14th - 15th November 2019
14th November 2019, Aula Magna, Via Partenope 36 - University of Naples Federico II
15th November 2019, Sala del Capitolo, Complesso Monumentale San Domenico Maggione, Naples
The International Congress Best practices in transgender health, social policies and human rights: a comparison between Europe and Latin America is part of the work between CENESEX (Cuban National Center for Sex Education) and the University of Naples Federico II. It is organized by the Department of Neurosciences and Reproductive and Odontostomatologic Sciences of University of Naples Federico II, by Fondazione Genere Identità Cultura and by O.N.I.G. (Osservatorio Nazionale sull'Identità di Genere).
It has the goal to explore, through a multidisciplinary perspective, the best practices of six different countries - Chile, Cuba, France, Italy, Norway and Portugal - in order to support a comparison and a discussion among experts in gender studies.

The participation to the congress is free.

The simultaneous translation of the event will be offered on the 14th of november.

To partecipate send an e-mail to the adress: convegno14e15nov@gmail.com.



Call for Posters
The Scientific Committee welcomes the researchers, scholars, professionals, operators and / or people working with the Transgender and Gender Nonconforming population to send abstracts regarding their work focused on gender identity.
The deadline for submitting abstracts is on the 31th of October 2019. The approval of the works will be communicated within the 6th of November 2019.
Clicking on the following link http://www.sinapsi.unina.it/14e15nov_call_for_poster rules and modalities can be consulted. The best four posters will be published in the Congress acts and will be presented on the second day of the event. The authors will receive a certificate of acknowledgement for their work.
Program
First day - 14th November 2019
9:00 – 10:00 Greetings from the authorities
10:00 - 10:30 Opening of the works
Paolo Valerio | Download the speaker profile
10.30 – 11.00 International Comparison "Health and Citizenship among Trans people"
Chairperson: Lorenzo Bernini | Download the speaker profile & Ottavia Voza | Download the speaker profile, Alain Giami | Download the speaker profile
11:00 – 11:45 Transgender health, social policies and human rights in Chile
Chairperson: Roberto Vitelli | Download the speaker profile & Victor Enriquez | Download the speaker profile, Jaime Barrientos Delgado | Download the speaker profile
11:45 – 12.30 Transgender health, social policies and human rights in Cuba
Chairperson: Claudio Cappotto | Download the speaker profile & Porpora Marcasciano | Download the speaker profile, Mariela Castro | Download the speaker profile, Delia Rosa Suárez Socarrás & Manuel Vasques Seijido
12:30 – 13:15 Transgender health, social policies and human rights in France: The "trans dispositif in France", historical and anthropological perspective
Chairperson: Cristiano Scandurra | Download the speaker profile & Miki Formisano | Download the speaker profile , Alain Giami | Download the speaker profile
13:15 –14:15 Lunch break
14:15 – 15:00 Transgender health, social policies and human rights in Italy
Chairperson: Alessandro Chiodi | Download the speaker profile & Regina Satariano | Download the speaker profile, Paolo Valerio | Download the speaker profile
15:00 – 15:45 Transgender health, social policies and human rights in Norway
Chairperson: Anna Lisa Amodeo | Download the speaker profile & Daniela Lourdes Falanga | Download the speaker profile, Elsa Mari Almås & Esben Esther Pirelli Benestad | Download the speaker profile
15:45 – 16:30 Transgender health, social policies and human rights in Portugal
Chairpersons: Daniela Nadalin | Download the speaker profile & Ileana Capurro | Download the speaker profile, Carla Moleiro | Download the speaker profile
16:30 – 17:15 International Comparison between Europe and Latin America
Chairpersons: Paolo Valerio | Download the speaker profile & Richard Bourelly | Download the speaker profile, Elsa Mari Almås, Esben Esther Pirelli Benestad | Download the speaker profile, Mariela Castro, Jaime Barrientos Delgado | Download the speaker profile, Alain Giami | Download the speaker profile, Carla Moleiro | Download the speaker profile, Victor Enriquez | Download the speaker profile
17:15 – 17:45 Discussion with the conference attendees
17:45 – 18:00 Conclusions
Paolo Valerio | Download the speaker profile

Second day - 15th November 2019